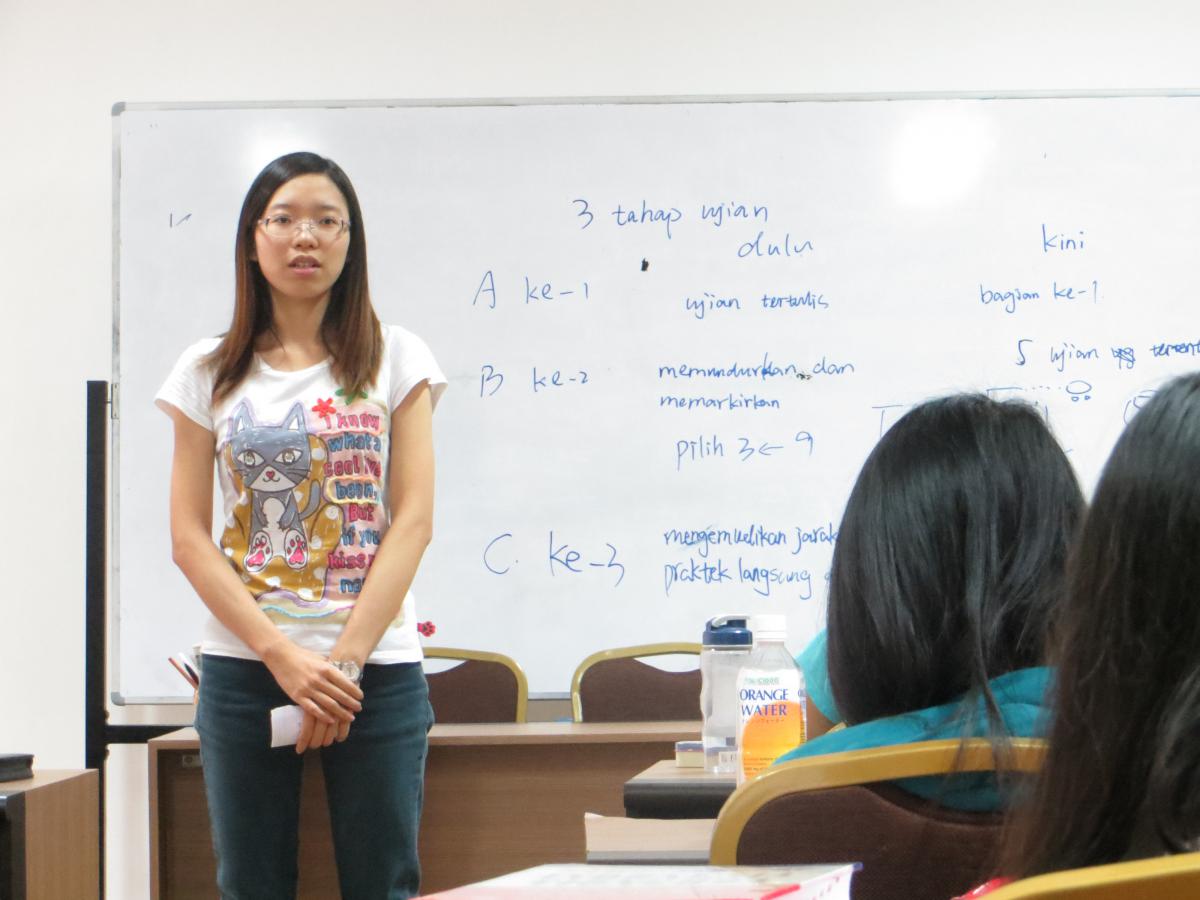 BIPA UNY COURSE INFORMATION
Bahasa Indonesia untuk Penutur Asing (BIPA) is a special program for foreigners who are interested in Indonesian language and Culture. It provides participants with the opportunity to acquire communicative competence both in spoken and written Bahasa Indonesia. The Indonesian language and Culture Course at Yogyakarta State University is aimed to give the initial knowledge and experience on how to communicate with Indonesian language; to introduce and open students' insight about the diverse culture in Indonesia; to teach Indonesian language as a daily communicative language and some other specific purposes. The situation of learning Indonesian language at Yogyakarta State University is made comfortable.
LANGUAGE OF INSTRUCTION
Language of instruction in most lectures while a small number of courses are delivered bilingually. International students who have not mastered the Indonesian language have the opportunity to take an Indonesian language course for free.
STUDENT FEES
| | | | |
| --- | --- | --- | --- |
| COMPONENTS | UNDERGRADUATE PROGRAM | MASTER'S PROGRAM | DOCTORAL PROGRAM |
| Enrollment Fee | USD30 | USD50 | USD50 |
| Tuition fee per semester | USD680 | USD950 | USD1200 |
Enrollment fee must be payed by each applicant after he/she is admited.
Tuition fee will cover credit fees but not fees for internship program (for specific study program), graduation, and all visa processing.
All fees are not refundable.